The myToys Group is celebrating its 20th anniversary. Over the last 20 years, the company has changed a lot but it has always stuck to its basic idea of "making families happy". myToys and its sub-shops mirapodo and yomonda have been part of the Tradebyte channel portfolio for a long time. Martina Baier, Director of Purchasing and Product Management at myToys told us about the development of myToys into a platform. Find out more about the idea behind myToys, its motives for the partner programme and anniversary events running until the end of the year.

20 years of myToys, how does that feel? How has your journey been until now?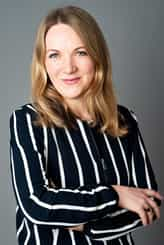 Martina: Of course it's great to be able to look back on such a long history as an e-commerce company. Back in 1999, it was very special to work in online commerce. Our CEO, Oliver, who was a new father at the time, realised how the needs of families change radically once a child enters the house. To save parents time for shopping and the trip into department stores, he developed a concept to present and sell toys digitally. There were three competitors with a similar idea at the time, but myToys is the only company that lasted. That was also due to the support of the Otto Group, which recognised the potential of myToys relatively early on. Further development was clearly driven by a growing product range. At the beginning, myToys just offered toys, but of course toys are not the only products families need. The next step was to include children's fashion and shoes in the product range. As more than 90% of the myToys customers are women, we didn't just want to provide products for children, but also for the female customer herself. That's why we also offer apparel and shoes for women as well as home & living products on the mirapodo and yomonda sub-shops.
»Step by step, lots of other products were added, such as books, school accessories and sports articles. These areas are still supplemented through classic purchasing but, to a great extent, also through cooperation with Tradebyte partners.«
Can you tell us a bit about the development from a pure online shop to a marketplace? Which motives did you have for this?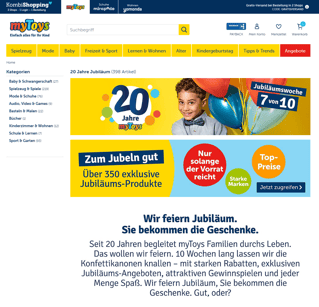 Before we changed into a marketplace, myToys was a niche provider. But we always wanted to become a full-service provider. We would like to offer our customers a comprehensive, deep product range. But of course such a great number of articles doesn't fit into a single warehouse. That's why we decided on the integration of partners on our marketplace. All peripheral assortments are now handled via partners.
To make the collaboration as efficient as possible on both sides, we restructured our purchasing department at the beginning of the year. New sales and technical teams were created and the way of working was modernised completely and adapted to the platform business.
What's the focus of myToys?
The focus is clearly on children. We offer articles for any occasion, whether it's the first day of school or kids' birthday parties. On myToys, customers don't just find a bag for books and accessories for school, but also party decorations, sports shoes or furniture for kids' rooms. The life of a child is full of emotional situations – for the child, but also for the parents. We want to supply families as well as possible for this with just one online shop. At the end of the day, that means families have more time and nobody has to run to different shops or visit lots of online shops to find the right products.
myToys deliberately made a decision for TB.Market. Why? How do you feel about the partnership with Tradebyte?
Of course it was decisive for us that Tradebyte is the global market leader for integrations. Furthermore, Tradebyte has very attractive suppliers for myToys in its customer pool. We have a constant, intensive exchange with the Tradebyte team and are very happy with our collaboration.
»Since we started with TB.Market, our collaboration has further strengthened and developed.«
Apart from drop shipping you also offer cross docking (just in time). Why exactly have you decided on that?
At myToys, we've had the just in time model for almost 20 years. We started with this. It's basically in our DNA. As a start-up, we didn't have the complete stock in our warehouses, but we had connections to toys wholesalers who kept our children's books and other items in stock. With such products it's not worth having your own warehouses, but you still need an extensive product range. Such articles are predestined for just in time: The retailer gets the order from us and packs a box with all orders for myToys from his warehouse overnight. The other articles of an order are then supplemented by these products. The customer only gets one parcel even though the articles were originally kept in different warehouses. Peripheral assortments especially can be strongly extended in this way.
What have you got planned for myToys' 20th anniversary?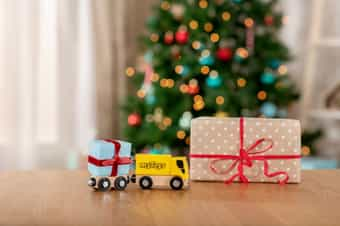 We've planned a lot for our anniversary. There will be myriad offers in the online shop and catalogue. Especially at the weekends. We'll inform our customers about all the highlights via the myToys app and newsletter. Additionally, we'll have prize draws with money-can't-buy prizes. You can only get these prizes exclusively with us. Furthermore, we've prepared special anniversary articles, which are only available at myToys at extremely attractive prices. Our main catalogue has been designed with a special anniversary design and contains wonderful offers.
Where's your journey going to lead to in the future?
We'll further extend our platform in the future. That also means we'll further embed the platform idea within our company and standardise processes further. myToys is going to be the preferred platform of suppliers and that also includes an intensive exchange, regular meetings and of course an expansion of sales.
»With our platform strategy, we want to make myToys, our partners and especially families happy.«
You are interested in the myToys partner programme? Please contact your Account Manager!