Created in 1998 in Bordeaux, Cdiscount has grown considerably to become a leading player in French e-commerce. Cdiscount describes itself as a retailer and service provider, but also hosts its marketplace where more than 12,000 partners offer millions of products. Cdiscount can propose more than 70 million offers with a wide range of new, used, and refurbished products in very varied categories. As a full-range supplier, Cdiscount is exactly the right platform for everyone who wants to enter the French market. Here are three reasons why you should ask your Tradebyte Success Manager about an integration.
1. The business potential of the French market
2019 was a big year for e-commerce in France, as it exceeded €100 billion, with an overall increase of 11,6% year over year. Of the total income, 44% was generated by the sale of goods and 56% by the sale of services.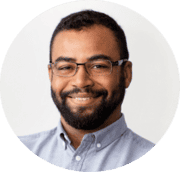 »This trend can only continue in the same direction, since it comes as no surprise to note that with the health crisis we are currently experiencing, digitalization is accelerating much faster than expected and so is purchasing behavior. According to the FeVAD (The French e-commerce federation), for one French consumer in three, the crisis will have a lasting effect on their purchasing habits and will induce them to shop more online.« says Mathieu Esteban, Head of partnerships of Cdiscount Marketplace.
In addition to the continued development of online sales, e-commerce is also benefiting from a further increase in the number of buyers and their growing use of mobile phones. On the leading websites, mobile orders increased by 4% over the year and now account for nearly 40% of total revenue.
Today, 40 million of French people buy online for an average basket of 2.600 € per year. The price remains the first key purchasing factor, especially since the global economic downturn, but shipping is one other specific key point to note when selling in France. French consumers prefer to collect their orders from a pickup point, as this enables them to do it in their own time and not have to worry about delivery time slots. This is a key part of the online purchasing process that cross-border retailers should be equipped for with their logistics strategy.
2. Cdiscount's target group and range of products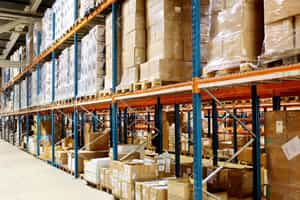 Variety is essential for Cdiscount. The more choice is provided to customers, the more they are likely to purchase on the platform. And thanks to this variety of products, Cdiscount can respond to 9 million active customers.
»We also do have a large community of more than 2 million subscribers to our loyalty program "Cdiscount à Volonté" (CDAV) that we want to develop further. Our partner's offers may have the CDAV mention on their offer if they are able to deliver in express or use our Fulfilment service.« Mathieu told us.
3. Advantages and welcome offer for Cdiscount partners
With more than 20 million unique visitors per month, Cdiscount is a key player in the French e-commerce industry. The platform is also the leader in France for the delivery of large products (+30kg) and has the largest network of pickup points in France. Selling on Cdiscount is unavoidable to penetrate the French market and even to develop in Europe as they offer delivery in France, Belgium, Luxembourg, Germany, Spain, Italy, the Netherlands, Ireland, Austria and Portugal.
What new partners can expect in the onboarding phase from Cdiscount:
Support during the onboarding phase with a dedicated account manager

No commitment and no cancellation fees

Access to sales to professional customers based via a single back-office

Unlimited number of products in their catalogue

Open setting of shipping costs

Methods and different services to help develop the sales like Cdiscount Fulfilment or Cdiscount Ads (Sponsored Products, headline, smart discount vouchers and other premium formats …)
For new partners Cdiscount proposes a welcome offer: partners will benefit from a 3-month free subscription period!
In order to make selling on Cdiscount even more pleasant for the partners, the French platform is constantly working on optimizations. Pricing management, for example, is now available through a brand-new set of APIs. The product creation was revamped to make it easier for partners to create their catalog, including all metadata and facets of the product sheet from the start. And Cdiscount is constantly adding new services to the platform to improve the usability, like payout solutions for example.
»We plan to expand the reach of Cdiscount as a sales channel and improve ourselves in terms of features for the partners. Strategic partnerships are our focus in that process, so we want to always work towards the best conditions of work, for our partners and for us. For a platform like Cdiscount, the level of satisfaction of our partners is a key indicator.« Mathieu told us about Ciscount's future plans.