Founded in 1875, the family-owned company Görtz is now one of the leading multi-label retailers in the upscale shoe and accessories segment. Görtz has been considered a pioneer in online and multichannel business since 2003. With the decision to connect platform partners with the help of TB.Market, the shoe specialist was able to further expand its multi-channel activities. Read in the interview with Martin Larisch, Director Partnermanagement Marketplace & Suppliermanagement, how Görtz successfully launched the new platform despite the limitations of COVID-19, and why the long-established company chose TB.Market as their marketplace software.

Tradebyte: You have already been live with goertz.de for some time. What were your experiences with the pilot?
Martin: The start of the pilot fell completely unplanned in the middle of the shutdown phase. And the marketplace business is not a plug & play business despite standard interfaces via Tradebyte. It requires clean processes, good accessibility, and constant exchange. Here, our pilot partners were (and still are) highly motivated and helpful. For the onboarding, all parties involved on the pilot partners' side, at Tradebyte, and at our house, did a great job despite difficult corona conditions. We were surprised that the first orders were placed so quickly after the go-live of the first products. In some cases, we have even sold test articles unintentionally. This shows the speed of the system.
Why did you decide to use TB.Market as marketplace software?
Tradebyte has the highest market coverage in the clothing, shoes and accessories sector. We were also convinced by the professional preliminary project and the good references. Getting to know each other personally at the ECD 2019 laid the foundation stone.
To what extent does TB.Market support you in expanding your multichannel activities?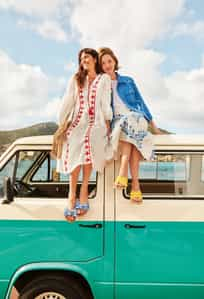 Tradebyte displays great flexibility in its reaction to requirements regarding technical adjustments for our channel (e.g. price formats, special evaluations, etc.) and acts in a solution-oriented way whenever things need to be clarified. Furthermore, our colleagues at Tradebyte support us in networking with interested partners. To us, these aspects are what constitutes a partnership, and we appreciate them very much.
How does the marketplace help you in times of Corona, when your stationary shops were closed or are currently open with restrictions?
The marketplace helps us to expand our online business further and to offer our customers a relevant range of articles. Many loyal local customers ordered online for the first time during the Corona phase, so we were also able to grow strongly online during this special time. The online share of total sales has also increased significantly as a result.
What does your roadmap for 2020/2021 look like? What do you have planned?
First and foremost is, of course, the optimization of all processes involving our customers and partners. We also want to establish back- and size filling by the end of 2020. This means that we want to restock sold-out sizes or colors of an item with the help of the suppliers in the partner program. In this way, we guarantee stable product availability for the customers. Our goal for 2021 is to integrate our brick-and-mortar stores into the marketplace. We want to make the marketplace assortments accessible to our local customers as well. This can include, for example, store reservations or the possibility of returns to one of our stores. And we want to provide access to goertz.de for interested stationary retailers as well as e-commerce retailers.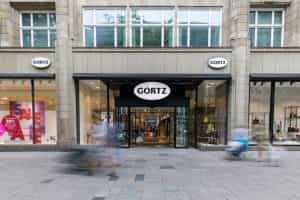 Can you summarize the special features of Görtz as an omnichannel marketplace?
We have a very valuable and interesting customer base with high purchasing power and special quality standards. With us, brands can present themselves in a high-quality environment. Plus, we are aware of the strength of our store network: With around 180 stores, we are the only marketplace for shoes and accessories with a nationwide store network. And it is set to become part of the marketplace. Currently, no other marketplace can offer this advantage in this assortment sector.
Are you interested in integration on görtz.de? Then contact your Success Manager right away. If you are not yet a Tradebyte customer, contact us via Sales@Tradebyte.com. We will gladly help you.