From Gütersloh to the big wide world of the platform industry: With the help of TB.ONE, German fashion company Marc Aurel is taking the next step in its online business. From now on, the company will also be selling part of its collection on Zalando.de. Marc Aurel doesn't just sell its women's fashion via the brand-new online shop and platforms, but also in its seven stores and 25 partner stores in Germany, Austria and Switzerland. Tradebyte asked Johannes Diehl, E-Commerce Shop Management B2B/B2C at Marc Aurel how he sees the future of e-commerce, what plans the fashion company has for the digital future and his experience of the collaboration with Tradebyte.
Tradebyte: You're selling your products on platforms via TB.One and you have connected your own online shop via Tradebyte. How do you feel about the collaboration and why did you choose TB.One?
Johannes: Collaborating with Tradebyte began when we were relaunching our web shop. Originally, we were looking for a PIM system but, due to the recommendation of best it, we quickly decided to use the whole Tradebyte programme, meaning the OMS. The collaboration is great fun. Personal contact is always important for me and clearly it's also important for you. We've already had the chance to take part in TB.Training, which was really useful for us. So we got to know a few members of the Tradebyte team. The ECD is also the perfect place for meeting up with people who you know only down the phone or through emails.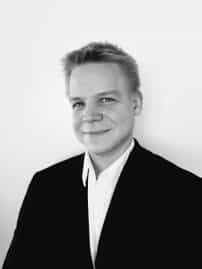 »All the expectations we had for the collaboration with Tradebyte have been entirely fulfilled.«
What does the platform industry mean for Marc Aurel and why did you choose it?
I simply believe that platforms and marketplaces, as well as our own online shop, will be the future of e-commerce. When choosing partners, it's important that we appear as the vendor in order to keep pricing and logistic processes in our own hands. It's a lot of work to have your own online shop. Creating traffic on your own page means a lot of effort and online marketing measures with the connected high costs to stand out from your competitors.
»Platforms create traffic and more and more they are being used as the first address when looking for products.«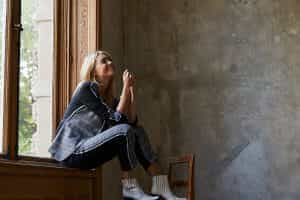 But you won't give up your own online shop any time soon?
No, definitely not. Of course, our own online shop is also a marketing instrument to present the brand and brand message the way we want it. Furthermore, in our own online shop, we can present our different looks the way we see the fashion statement of the brand. On platforms, you usually don't have a lot of influence when it comes to presenting your own products. I strongly assume that manufacturers and brands will always keep their own online shop the marketplace business is especially interesting for traders.
The Marc Aurel brand describes itself as an inspiration for modern life and modern actions. Could you explain that?
Marc Aurel stands for the fashion feeling of modern women. For their individual style which supports but doesn't dominate their personality. Trendy and stylish, the Marc Aurel collection stands for the attitude towards the lives of women who are authentically modern and looking for a style that suits them. Our love of detail, fit, quality, workmanship and, of course, design play an important role for us.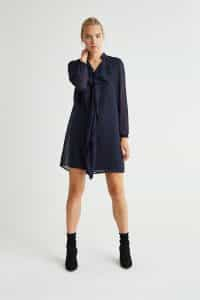 Your stock management is especially efficient and modern. What's special about it?
In principle, two things are special about our warehouses. Firstly, our warehouses are an amalgamation of a refill warehouse for our vendors and our own online warehouse – but that's something many companies do these days. In the course of our relaunch, we also created a cloud warehouse.
That's exciting because nowadays we can manage incoming goods as well as shipping in the area of B2B via RFID labels. These labels don't have to be captured via barcode scanner, but are automatically recognised thanks to built-in radio antennas. That way, it's not necessary to scan each individual article and label. That's innovative and reduces the workload.
»Especially when looking at the future, where we will want to generate even more orders through selling on platforms, RFID labels are indispensable in the area of B2C.«

How will Marc Aurel develop in the future?
Marc Aurel will rest on two pillars in terms of corporate development. With the first pillar we will further develop the partnership with bricks-and-mortar retail and support our retail partners with concepts for increasing traffic and sales quotas. We see the second pillar of development as the strong development into e-commerce and digitalisation. After the successful relaunch of our web shop, we will now become even stronger internationally. We would like to offer our products online in more countries. And we'd like to further develop our platform business. We've been live on Zalando.de for a short time and have been generating orders since day one, we would also like to be present on other platforms and marketplaces. In this area, we're also planning internationalisation. Of course, we don't want to overreach ourselves but proceed strategically – one step at a time.
Thanks a lot for talking to us and for the great collaboration!