Partner Management, Consulting, Mapping Services, Training, or Managed Account. If you rely on these services, there is no roadblock on your highway to success in e-commerce. But who is actually behind our services? Let us introduce you to our team.
PARTNER MANAGEMENT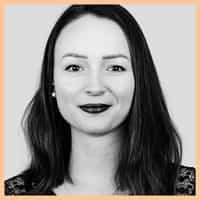 Katharina finds the perfect partner for every challenge. With our more than 40 partners, we can support you in all aspects of the marketplace business. No matter if the content, media, translations, logistics, or simply the right tool/system. We know the experts in the industry and connect you with the right contact person. Whether national or international. more >>

»I am looking forward to the next steps and know that our partners will support us on our way to becoming a one-stop-shop/service provider.« Katharina, Strategic Partner Manager bei Tradebyte.
MANAGED ACCOUNTS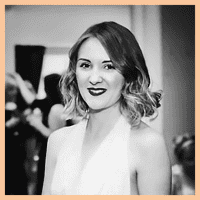 Value mapping, error reporting, missing images and products - it can sometimes be quite tricky to onboard your products to your chosen sales channel. With our Managed Account Service, this is no longer a problem. We take over the day to day running of your TB.One account to ensure your products are available for your customers to buy as quickly as possible.

It's essential that our Managed Service Agents are in close and regular contact with our customers. We can provide weekly performance updates and discuss the next steps together with you. Our Added Services Team in the UK have been mapping for some of the world's largest and most recognisable brands for more than five years, enabling incredible year-on-year growth and faster sell-through rates for high profile campaigns and product launches. Strong operational relationships with our retail channel partners mean that we know how to get your products live and in front of your customers in the shortest time possible.
more >>
»We take care of your TB.One account so you don't have to, helping maximise the potential of your brand.« Kayleigh, Team Lead Added Services UK & Nordics
MAPPING SERVICES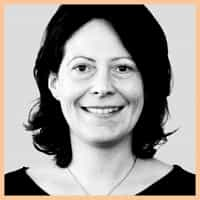 Value mapping is time-consuming, and your resources are scarce? Season change looming, and you can't face the work? Well, this is where we step in with our Mapping Service. We take care of the mapping for you, ensuring that your products go live as quickly as possible, allowing you to concentrate on other things and optimising the impact of your marketing campaigns with high product availability on multiple channels. more >>
»JWe can provide all the TB.One support you need for your channel integration or season change!!« Frédérique, Team Lead Added Services
TRAINING

Lisa loves the direct contact with our customers. Every business is different and the challenges are as varied as the businesses themselves. Sharing experiences is therefore priceless for our software trainer. In our trainings you will learn the basics, processes, and features of TB.One so that you can use the software optimally. Whether individual or group training, whether newcomer or professional, with Lisa you will always learn something new, useful as well as tips and tricks about your TB.One account. more >>
»Do you want to become successful in the marketplace business? Then we look forward to making you a TB.One expert!« Lisa, Software Trainer
CONSULTING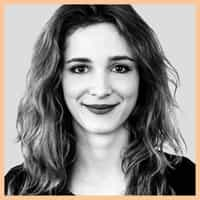 When we kick off with our clients and discuss challenges together and at the end, there is a smart strategy, you know you have laid the foundation for a successful e-commerce journey. This is what makes Luisa proud. Our Consulting Team accompanies brands in their successful entry into Europe's most successful marketplaces and platforms. The team ensures short project runtimes and sustainable success with individual consulting and broad best-practice knowledge. more >>
»We do our best to clear the way to your sales channel of choice! We ensure a smooth entry into the platform business – no matter what challenge you are currently facing, we take it on.« Luisa, E-Commerce Consultant
Here you can find more information about our added services: