As most people know, the best conversations are held in a comfortable atmosphere at the bar. Together with our sponsor, MS Direct, we'll be getting in the mood for a magnificent fifth ECD at the bar of Hotel H4 on 20th May. At the warm-up on the evening before the ECD, high-calibre players of the e-commerce industry will meet for a relaxed chat.
In an interview, Peter Egger, Senior Solution Sales Manager, provides an overview of the logistics company, tells us why MS Direct is a sponsor of the ECD once again and why he appreciates the collaboration with Tradebyte.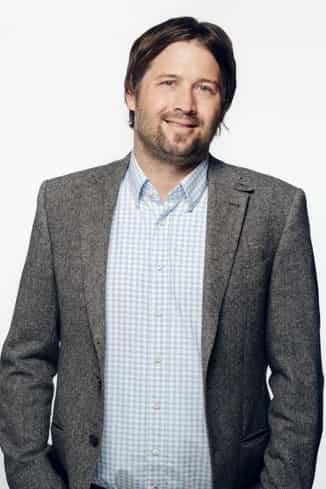 Tradebyte: Could you briefly describe what exactly MS Direct does?

Peter: MS Direct AG is the leading full-service provider in e-commerce and customer relations management, and offers services for everything concerning e-commerce in Switzerland. We work in five areas: CRM solutions, direct marketing services, customer care, e-commerce solutions and logistics services. MS Direct AG is a family-run company in its second generation and tries to make everything possible for customers. "Can-do" is one of our credos. That distinguishes us when specifically taking brands and shops into Switzerland in the cross-border area.
What current trends do you see in the industry and how does that fit in with the ECD?
Everyone is talking about online commerce and e-commerce in general. The growth figures from the different industries and markets confirm that. We are convinced that there is a lot of potential for exciting e-commerce concepts especially in Switzerland. Switzerland is a small but very exciting market. We feel that many brands are looking for sales channels and it's not just their own shop which is playing an important role. And that's exactly what we like about the ECD. On the one hand, you find out what's going on in the industry and on the other hand it's a very exciting network. Vendors, market places and also service providers meet in great numbers.
This year you'll be an ECD sponsor again and you'll give a presentation in the Best Practice Slot. What exactly led to that and what are you looking forward to?
Firstly, we want to live an exemplary partnership with Tradebyte, but we also want to be an exciting part of the ECD by showing how such a transaction works in Switzerland as well as presenting the idiosyncrasies of this small country in the heart of Europe. Additionally, we think the format is extremely appealing. There are many exciting appointments, you can visit specialist presentations, extend your network in a relaxed atmosphere, and talk about different topics with many people from the industry.
How would you describe the ECD and what are you expecting from the event?
There are three things I think of in connection with the ECD:
exciting, modern format

cool, uncomplicated atmosphere

revelations of how the e-commerce industry works
We're expecting many exciting conversations, an expansion of our horizon and network, strengthening our partnership with Tradebyte. However, at the end of the day, we're also looking forward to two exciting days in cool surroundings with great people from the industry.
How do you feel about the partnership with Tradebyte? What would you like from this collaboration for the future?
We're very happy about this exemplary partnership in which we constantly exchange knowledge. Through collaborating with Tradebyte, we're constantly expanding our network. In the end, it's about leads and solutions we can offer together. In addition, of course, we also want to bring many projects to life in Switzerland.
Meet Peter and his colleagues from MS Direct at the Warm-Up at the hotel bar of H4 Hotel on 20th May and at the ECD 2019 on 21st May at Wappenhalle. Get tickets now!