"Repair" – the motto of this year's Global Game Jam offered a lot of room for interpretation for the many development teams worldwide. In 2020, the GGJ took place at over 900 venues. And, for the fourth time, the Tradebyte-Office was one of them. With 76 participants, Ansbach hosted one of the biggest jam sites in Germany! And for the first time the GGJAN was "sold out". Who could have foreseen that the capital of Middle Franconia would become a developers' metropolis for a weekend and attract tech enthusiasts from beyond the Bavarian borders?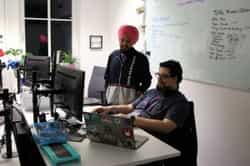 We were glad to see a number of familiar faces, not only from the ranks of our in-house developers and creatives. Hetzner and Tradebyte have been friendly for a long time, and, this year, Hetzner supported the Game Jam again – as the main sponsor and with a great team. We were also able to win Cimdata and Shopware as returning sponsors for 2020.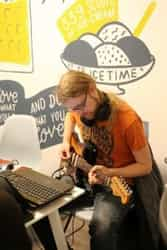 But there were also new faces. Every year, the Game Jam unites people from different fields who develop games in small teams within a 48-hour time frame. This year the languages spoken were German, English, French, Spanish … – it is nice to see that the event is becoming increasingly international. Somewhere between night shifts, pizza for breakfast and litres of coffee and mate, GGJ brings together Jammers with a great variety of backgrounds who pursue a common passion: developing, designing, being creative. The result is a game they share with the community.
We are proud of the Tradebyte Tech community and are thrilled by the atmosphere and the team spirit that we, as the event's hosts, experience each year.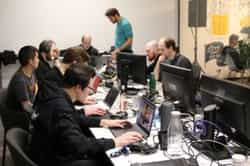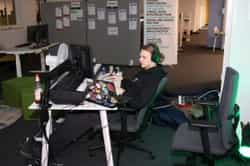 This year 11 games were developed at the Tradebyte offices:
Little Collectipair

Broken Island

RE-Pair

Cruise Control Catastrophe

bREakPAIRE

Super Repair Bros.

Quick & Dirty

Repair & Conquer

FIX YOUR MIND

JumpFixer

Overengineer-Dis




We are already looking forward to the next jam!