2020 was a big change for all of us and so far we probably haven't really gotten used to the "new normal" yet. Neither in our private lives nor at work. The Corona crisis has put every industry to the test. Even e-commerce. The motto of many brands and suppliers was therefore: Turn your business plan inside out and push the digital strategy. For many retailers, selling on platforms and marketplaces was at the top of their list. This is where Tradebyte and our software come into play. In 2020 we were able to connect many brands and suppliers to the most relevant retailers in Europe. A large part of our customers were thus able to enjoy new target groups, customers and high sales. The only question was: Are end consumers in a shopping mood even in times of a crisis and can we once again exceed our Cyber Week sales?
The ideal Cyber Week preparation
Tradebyte's mission is to support brands and vendors in selling their products on platforms in the best possible way. For this reason we have organized a series of Cyber Week actions. Special webinars and services and discounts for integrations – this way we ensured our customers the best possible preparation for the strongest selling week of the year. And what a great sale it was!
Black Friday stronger than Cyber Monday
In comparison to a normal week of the year, our more than 650 customers were able to achieve an increase in sales of 160% in the period from November 23rd to November 30th 2020. This means that we have almost doubled last year's result! In 2019 Cyber Monday was the strongest day, but this year it was again Black Friday (November 27th) when our customers reached the sales peak.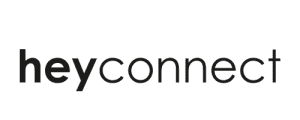 Marcel Brindöpke from heyconnect also looks back on Cyber Week with satisfaction: "Cyber Week 2020 has far exceeded our revenue expectations. As a partner of almost 200 brands, we prepared this event over weeks and were eager to see if everything would work. So it was all the more pleasing to see how everything ran smoothly, especially the interfaces to the marketplaces. Many thanks at this point to Tradebyte and the team who made this success technically possible"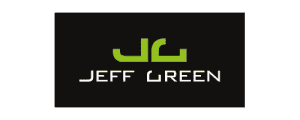 Tradebyte customer Jeff Green is also positively surprised by the large increase in turnover during Cyber Week: "Due to the large promotion by Zalando we expected an increase in turnover, but we didn't think that it would be so enormous with about 300%. It was our first Zalando Cyber Week, so we didn't set any exact goals in advance. This will certainly be different next year."
Our plans for 2021
In 2021, Cyber Week will again be one of the highlights in e-commerce. We are already working on special promotions and webinars so that each of our customers can use this time particularly efficiently. Our tip for all platform players: Prepare for Cyber Week early. With our Retailer portfolio we offer a large number of relevant sales channels, markets and target groups.
If you are already a Tradebyte customer, please contact your Success Manager and discuss your individual roadmap to success. As a new customer you can contact Sales@Tradebyte.com at any time. We will discuss with you your possibilities in the platform business.