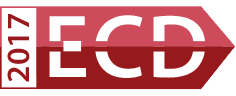 What are perfect solutions linking the Tradebyte Ecosystem and providers of technologies and services? By means of practice-oriented use case we will show you how SAP, Salesforce or Shopware cater to the e-commerce business.
The Best Practice SLOT features experts from companies such as
Salesforce Commerce Cloud

Magento (Phoenix Media)

Shopware

SAP (Honico)

SAGE (Garbit)

MS Direct (fulfillment in Switzerland)
In 30 minute presentations, visitors will be immersed in the Tradebyte Partner's world and learn about the optimal interconnection of their technologies and services.
Less than 30 days until the ECD – be a part of it and get your ticket now!