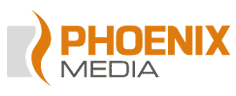 Magento 2.0 offers a flexible, open system architecture, which promises more performance and scalability – but the devil is in the details. Retailers are confronted with increasingly complex data administration. In collaboration with Tradebyte, PHOENIX MEDIA, Adobe Gold Magento Commerce Solution Partner, has created a new interface for Magento 2.0.
The Tradebyte connector module is the interface between Magento and TB.One and combines product administration and order management. Both PIM and OMS operations are supported. Synchronizing product data, categories, prices and inventories as well as using all desired channels such as marketplaces or platforms accordingly now is easier than ever before. Depending on the project setup, you can select the leading system in the areas of PIM and OMS, that is TB.One or Magento. With the Tradebyte connector module, it is also possible to use Magento as a leading system. Products can be exported to the TB.One system and orders can be imported from it.
In their cooperation, the two companies PHOENIX MEDIA and Tradebyte look back on a long-standing partnership and benefit from a maximum of trust. "We are very pleased that our customers now have the opportunity to connect to Magento 2 without any problems. The cooperation with PHOENIX MEDIA was, as always, very cooperative. Together we were able to master all challenges and achieved a great result. Now I am very excited about the feedback from our customers," says Katharina Caracciolo, Partner Manager at Tradebyte. Lea Hildenbrand is also satisfied: "The cooperation with Tradebyte is extremely positive on all levels. Through a regular exchange of ideas, suggestions and proactive feedback, the new Tradebyte connector for Magento 2 could be implemented optimally and according to our ideas, in order to offer our customers a mature and powerful product".
Read more about it in the press release and in an interview with Lea Hildenbrand, Head of Project Management at PHOENIX MEDIA GmbH.