In the middle of September, the time has finally come: Tradebyte brings the ECD Meeting Lounge to the DMEXCO. And our partner MS Direct is also on it. The Swiss logistics company offers its customers an intelligent cross-border solution and with that a carefree entrance to the Swiss e-commerce market. That makes MS Direct an ideal partner for everyone who'd like to ship to Switzerland.
We had a little chat with Peter Egger, Senior Solution Sales Manager, who will represent MS Direct at the DMEXCO.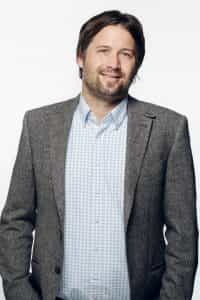 Tradebyte: Why does MS Direct join the DMEXCO 2018 as a partner of the Tradebyte ECD Lounge?
Peter Egger: There are two reasons for us to join your booth. First, because we want to strengthen the existing partnership with Tradebyte and really live it, which means to present a united front. We are always impressed how professional you tackle things and organise events. That's why we have been guests at the ECD three times already. And second, because it is exciting for us to present our brand and our solutions specifically for Switzerland at the DMEXCO and make them more known.
What do you offer the booth visitors at the DMEXCO thematically?
The exhibition visitors can ask us anything around the topic Switzerland. We want to inform about what makes the Swiss market tick and how the world of platforms works in Switzerland. Above all we want to provide assistance for the visitors if they have any questions on shipment to Switzerland, return solutions, duty and value added tax, thus on any cross-border topic.
What are you most looking forward to at the DMEXCO?
I'm very much looking forward to represent MS Direct for the first time at the DMEXCO and to exchange with your people. I hope for a lot of new ideas, impressions and contacts!
Arrange your appointment with MS Direct at the DMEXCO here:
>>> Registration
Click here for more information about MS Direct.