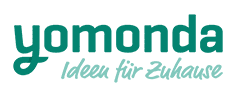 Following mytoys, ambellis and mirapodo, yomonda is the latest online shop of the mytoys group to collaborate with Tradebyte. yomonda specialises in home & living products, was founded in September 2016 and now complements the mytoys combined shopping model alongside toys, clothes and shoes. For the gradual extension of its selection with the help of external product ranges, yomonda uses TB.Market, the SaaS solution from Tradebyte.
In the last business year, the mytoys group generated a turnover of more than 500 million euros and achieved a growth of 20 percent. After more than 15 years of e-commerce experience, the company has access to more than 4 million customers, 80 percent of whom are women. Europe's No. 1 online retailer for family shopping inspires multi-shopping in its female target group and especially emphasises high product competence, emotional shopping experiences and comfortable order processes.
The mytoys group realises this goal also with the help of seamlessly integrated external product ranges in the individual shops. "It's our goal to extend all our shops with the help of topically and qualitatively consistent external product ranges," Sandra Knorr, Business Unit Manager at yomonda explains. The handling of the external product ranges by providing and integrating product data for the shop via the inventory and order management through to order splitting is entirely carried out by the Tradebyte solution. "TB.Market isn't just a great interface," Sandra Knorr confirms, "Tradebyte also actively supports us in finding new partners. We all profit from the cooperation."
yomonda's product range currently includes around 5,000 products from various brands. The gradual expansion of this selection can be managed easily with TB.Market. Seasonal trends and new customer wishes can now be recognised easier and handled quicker. The opportunity to test product ranges and to develop new target groups is a big advantage for yomonda. Thanks to Tradebyte, limited product range growth is now water under the bridge.