With a connection to a platform, retailers and brands automatically benefit from a wide reach and a selected customer base. Mirapodo offers all platform partners the opportunity to present their own products in an even more targeted manner, thereby increasing visibility and sales. For this purpose mirapodo has created the Brand Promotion Program. What exactly is behind this program and how do brands benefit from it? Felix Eckert, Head of Marketing at mirapodo, explains this in an interview.

Tradebyte: mirapodo's Brand Promotion Program sets you apart from other marketplaces. What advantages do brands benefit from with this program?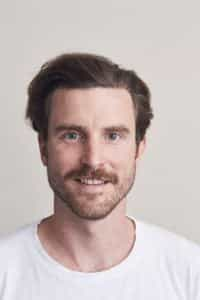 Felix: Our customers want variety, which is why the selection of articles on mirapodo has increased rapidly in recent years. The strong increase also means that brands are losing organic visibility. With the Brand Promotion Program (BPP) we offer brands the opportunity to counteract this and provide a huge potpourri of marketing opportunities. Brands that use measures from the BPP can thus increase their visibility in the long term.
We also give brands more and more control. We want maximum transparency and deliver reports for optimal monitoring of the booked campaigns. Already now, our tool MYBRAND allows you to maintain content independently. You can maintain your own shop and update advertising material yourself. There are no additional coordination loops. So brands can always optimize themselves.
During the entire process, our brand partners are supported by our own team of marketing experts and advised on the optimal composition of a campaign.
We also ensure that our marketing campaigns, shootings or internal creation processes only show shoes of our BPP participants, which not only increases the attention but also the reach for these partners enormously – completely free of charge.
What new features and possibilities do you have planned for your marketplace in the future?
Felix: One measure that is becoming more and more popular is Sponsored Products. Sponsored Products put an item on the best position in the shop. The visibility explodes and pays heavily on the sale of a brand and/or individual items. We are talking about a ROAS (Return on Advertising Spend) of over 900%. We are currently expanding this feature.
In the medium term we want to put our brands further and further into the cockpit. To achieve this, our tool MYBRAND will become more and more intuitive. It will provide partners with additional data and KPIs and simplify the promotion of their own product range.
In the long term vision we want to bring customers, influencers and brands together and create a platform where they can literally communicate with each other. What this means, I cannot reveal at this point.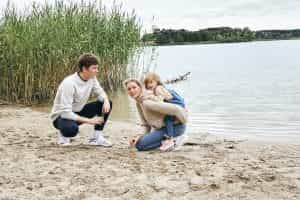 Are you still looking for new partners?
If so, which brands and suppliers suit you?
Felix: Always. Mirapodo stands for diversity. For trend and mainstream. For private labels and brands. For low-cost and premium. For shoes that you might not find elsewhere. Our customers love choice. We want to meet this demand continuously to make shoe lovers and families happy.
What would you recommend to our brands that are currently live at mirapodo?
Felix: Many of the brands marketing departments continue to buy their reach through classic media. »The farmer only eats what he knows« then usually means: wastage, poor targeting, few testing opportunities, hardly any reporting and high costs. I would therefore recommend our brands to test our measures. After all, we have a target group that is on the verge of buying and more than 60% are still undecided.